Introduction
Welcome to the High Level Marketing Affiliate Admin Page
Hi . It's easy to get started.
Grab your Referral Link. Go to your Referral link (left tab) and copy the URL. Use this link anywhere on your site or within a referral email and you will make a commission on anyone that purchases High Level Marketing products. The cookies for your link will remain active for 60 days.
Add a banner graphic. You can also add a linked banner graphic to your site.
You will automatically receive an email for any referral that is purchased. You can return to this affiliate page and view your stats, graphs, and referral names, plus view any payouts–so you always know what has happened with your referrals. Click any other tabs to see the corresponding details.
Thank you for participating.
Best Regards,
Sam Hart
Partner Account Manager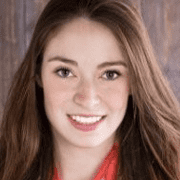 Affiliate Tips
Affiliate Tips
Following are EIGHT things you can do to promote High Level Marketing products:
Put a link on your own website. Start by putting a link on your website (remember to underline it if is not done so by default)–typically within an online review or in an area where you explain the product (in body copy, tables, images, sidebar, or banner).
Create a reference section. You may create a resource or reference section on your website where you list recommended products or services with a mini-review.
Write a blog. Create a blog article about our products or a specific feature. If you do proper SEO, it should rank in the local directories.
Post in other blogs & forums. If you are in a blog and someone wants to know about our products or specific features, you can post a link with your response. Or, you can link to the product in your signature (if allowed).
Social Media. Often folks post questions on Facebook or LinkedIn (especially within the groups). You can respond to a question and provide a link to your site (make sure you always use your affiliate link so you get credit for the lead).
Newsletter. You can add a description about your company or product, or write an article (similar to your blog) in your company newsletter and include a link.
YouTube. Create a simple video about your experience with the product and post it on YouTube. You can also reply to YouTube videos in the comments and include a link.
Landing Page. Create a landing page about the topic and provide links and personal testimonials.
Remember, there are legal requirements to disclose your affiliate role when applicable. See details HERE.
Have fun!
Referral Sample Landing Page
Referral Sample Landing Page
Click the link below to see what the landing page looks like. Your system links to this landing page. The prospect completes the form on the bottom. The lead is sent to internal sales at High Level Marketing and the system automatically tracks where it came from. Within your affiliate menu (Incoming Referrals) it will show they completed the lead form.
Click HERE to view sample landing page (opens in own window).
Your Settings
Please use the email that is tied to your PayPal account (that's how our system pays).
Banner Graphics
Banner Graphics
You can use a link or use one of the banners below.
Install Instructions
If you have access to your HTML, you can copy and paste the link below. If you are using WordPress, you can paste the link "as-is," but it may add an odd background. So, you will want to create a code block (most themes have this) and add the code there. This will pull the graphic from this site with the associated referral link.
You can also just save the graphic to your site and use your Referral Link URL (shown on the left menu) as a link to the graphic. Either one will give you credit for the referral when they click and complete the lead form.  HERE is a sample of the landing page (opens in a new window).
Don't hesitate to contact me if you want to test it.
---