The program includes two partner types: Referral Partners and Reseller Partners
Referral Partners
For partners that prefer to REFER a prospect and earn a percentage (via a link or referral form), rather than closing the deal and servicing the customer account. Perfect for Clients, Consultants, Influencers, Resellers, Affiliate Marketers, and Agencies.
Reseller Partners
For partners that RESELL, or White Label/ brand and CLOSE the business. Typically Influencers, Consultants, Manufacturers and Distributors, Agencies, Value Added Resellers (VARs), and Managed Service Providers (MSPs)
Click HERE to view a detailed grid of the partner program requirements by level. We're looking for key influencers and companies focused on SMBs to refer and resell HLM's digital marketing services. If you have any questions, please don't hesitate to reach out to use directly.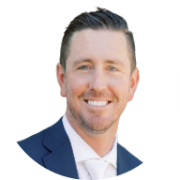 Ryan Birkinshaw
Channel Partner Sales VP
(949) 637-5077
partners@highlevelmarketing.com
Sam Hart
Partner Account Manager
(248) 215-2797
partners@highlevelmarketing.com