INSTRUCTIONS: This page is a sample for your own landing page. It is optimized for SEO for keywords and phrases. Replace the word "CITY" with your own specific city so you get local leads. You will also want to add your main CITY to your meta-description. In addition, replace "COMPANY" with the name of your company–both are shown in RED to ensure you remember. Finally, you will create a page off of your product's page so the URL that uses your primary keyword or phrase. See the SEO instructions below for more details.
---
Want a better website design and digital marketing agency to get you more LEADS? Let's talk High Level Marketing . . .

The Problem with Trying to Find a Digital Marketing Agency in
CITY
When considering a website design and digital marketing agency, we typically look for a professional aesthetic, we want good SEO, but in reality, we really don't care about the site—we want LEADS, and the website is the means.
Unfortunately…
Most digital marketing agencies offering website design services have limited options

Many alternatives force you to either use their proprietary format or will only build on WordPress

Many don't concentrate on leads

Some alternatives only build your website—but do little with SEO
Some are an SEO agency, but don't know how to convert traffic to leads
Or rely on pricey manual labor to keep it optimized

Plug-in Hell – WordPress

Dozens of plug-ins, EACH one is a potential security leak (can you spell h.a.c.k.e.d?)
Or if one is unstable—the entire site can go down!

Irregular Support

Many plug-ins are open source—leaving you at the mercy of "no" support
Use dozens of different developers (instead of a single source)
When was the last time your caller ID in

CITY

said "WordPress?"

Black-hole

Many won't return your calls or emails—before they have your money
Imagine the frustration, with zero reports, sketchy deadlines, and zero transparency
So, how do you maximize your website options, get a website designed to actually generate leads, avoid plug-in hell, ensure you have strong support, and have perfect transparent and timely responses… avoiding the dreaded black hole that sucks in your cash while providing nominal feedback? Perhaps we should consider…
Solution for Digital Marketing Agency, Website Design & SEO Company in
CITY

Credibility
Thousands of raving fans
Corp! Winner Michigan's Economic Bright Spots
10 Best Design
Clutch Top Digital Agency 2017-2021
Upcity National Excellence Award 2022
Landy Award
Michigan Small Business Top 50 Companies to Watch
Inc 5000 America's Fastest Growing Private Companies 2014-2022
100+ Google Certifications

Best Digital Marketing Services & Website Design Solution
There are five main reasons to consider High Level Marketing
MOST Website Options
BETTER Technology for Increasing Leads & Preventing Lead Loss
SUPERIOR Security and Built-in Compliance
One of the BEST for Support
One of the MOST Transparent Partners
Let's consider each of these in detail . . .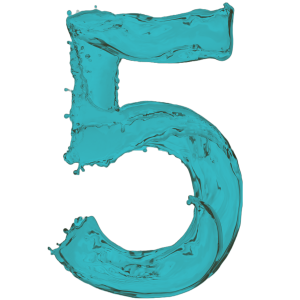 1. Most Website Design Options
Websites are built on customized technology called Footprint or a WordPress platform by request – you're never limited by your website platform or what you want your website to do.
Other digital marketing agencies will ONLY use WordPress with dozens of plugins (slow page speed, negatively impact SEO, & security vulnerabilities) while others ONLY build on their proprietary platform – you have no options and are forced to rebuild on their system.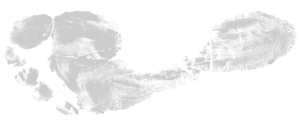 2. Better Tech – More Leads, Less Loss
Footprint™ technology has been refined over 15 years with millions of dollars in ongoing development. It is specifically built for speed, SEO, lead generation & preventing lead loss. Slow website speed is one of the primary reasons for website abandonment and high bounce rates. The tech team is constantly monitoring industry trends, like integrated spam blocking, and algorithm updates to keep client websites performing optimally and driving more leads in CITY.
Superior Website Speed. Footprint is one of the fastest Content Management System (CMS) platforms with built-in, integrated features that boost speeds up to 5x faster than WordPress. It includes (caution—tech terms ahead!)…
Built-in Page Load Speed Optimization. Footprint includes built-in condensed CSS and JS files that are delivered with Gzip compression to optimize performance and limit load time to maximize page load speed.
Dedicated Servers. High Level Marketing websites are hosted on high-availability, optimized cloud servers for optimal speed performance. Plus, the HLM team is continually researching and testing ways to improve speed through database, server, and the latest technology updates.
Built for SEO. Instead of relying on risky plugin add-ons, HLM has "built-in" features, to increase speed and improve security. The site isn't overloaded with multiple plugin server requests which can slow performance, or possibly crash because of plugin incompatibility.
Built-in Auto-image optimization technology. Images added to your website design are automatically resized and include an auto-generated alt tag. This helps Google's algorithms factor in your image tags for ranking purposes.
Built-in Auto Meta Creation. Creates Meta titles and descriptions automatically based on the page or post content and auto-configures the correct canonical for each page to ensure page optimization, even if the user forgets to adjust it manually.
Built-in 301 redirects. Footprint automatically handles 301 redirects, so your existing links and SEO equity are not lost with the launch of your new website or post-launch updates.
Auto Directory Updates – Core70. Automatically sets up and updates over 70 core directories with your contact info, and hours (including holiday updates) all with a single click. It further optimizes your SEO with inbound links and ensures you are cross-directory validated.
Prevent Lead Loss. Footprint's industry-leading spam blocking for forms eliminates the need for captcha questions (like those used on WordPress sites) that are not only annoying and unsightly but are proven to reduce conversion by up to 3.2%.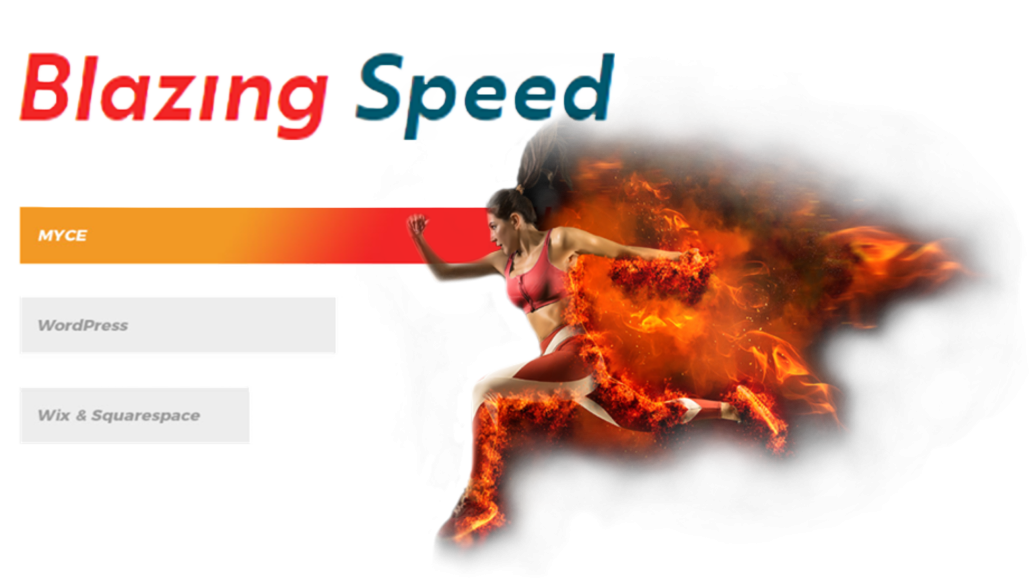 3. Superior Security & Built-in Compliance in our Website Design
Footprint's websites are securely hosted, and custom built to save you money and protect your site from crashes & lawsuits
Securely controlled server environment. Unlike smaller agencies and freelance website designers that often host websites on shared servers, all HLM websites are hosted in a securely controlled server environment that is regularly backed up and monitored for vulnerabilities.
NEVER Compromised. To date, High Level Marketing Footprint websites have never, ever been compromised. In contrast, WordPress accounts for over 90% of hacked sites (ZdNet).
Plugin Hell. WordPress sites are built using multiple plugins, many are open source, have sketchy support, incompatibilities, can crash a website when broken, and are KNOWN to cause massive security breaches. High Level's white-glove technical team can prevent most of these from occurring, but it is one of the main reasons for creating Footprint—which is rock-solid stable, fast, and secure.
ADA Compliance. All High Level websites come standard with American Disability Act (ADA) compliance. From the colors and text size to the graphics, they are designed to help users with disabilities—which is also a ranking factor for Google. This increases your audience, your ranking, and invariable your leads. It can also keep you out of court (think Domino's lost case for ADA non-compliance).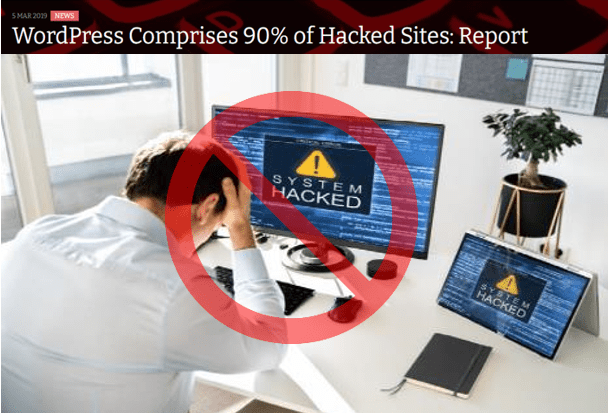 4. One of the BEST for Support in Digital Marketing Services
High Level Marketing provides a dedicated account manager, an industry-best one-hour response, and a full team of technical experts dedicated to unparalleled results – leads.
Dedicated Performance Managers.  Hight Level Marketing provides you with a dedicated account manager that learns and focuses on your business in

CITY

.
1-Hour Response Time. All account managers respond within an hour of being contacted, so no nightmare ghosting!
WordPress offers users NO support. When was the last time your caller ID said, "WordPress?" YOU have to bring your own. In contrast, High Level Marketing's support is included—even if it is a WordPress site (you're always in good hands).
Accessible Pre-Sale Support. Unlike many alternatives, HLM provides accessible live human support even before you're a customer. No endless voice mails or leaving system messages with a bot.
In-House Industry Experts. HLM continually conducts in-house testing, with peer-code review, to ensure your website remains stable and on the cutting edge with speed and optimization to maximize your digital marketing returns.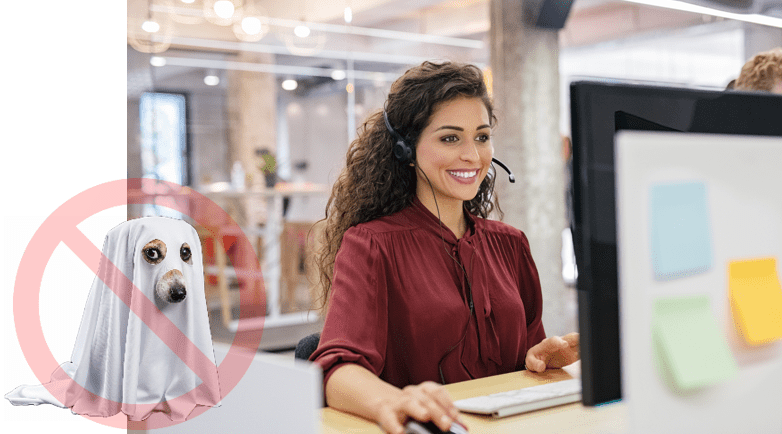 5. A Digital Marketing Agency that is One of the MOST Transparent in the Industry
High Level Marketing is fully transparent, providing a 24/7 dashboard that shows the key metrics, performance ROI (including percentage increase), and campaign activity. You also know the team members assigned and your status—so you know how your site and promotions are performing to maximize leads (gone is the typical black hole prevalent within the industry).
Performance RoadMap. High Level Marketing starts with a local market report that clearly benchmarks critical metrics impacting your online success, shows how you compare to top competitors, and includes a roadmap and a detailed timeline for achieving your agreed-upon business goals.
Team Task Tracking. In the dashboard, you can view the on-page and technical changes to your website design; as well as what your team recently completed and the upcoming status (no waiting weeks or months for updates!)
Key Performance Metrics. The included dashboard lets you easily understand key metrics in real-time that impact your bottom line including reviews, page rankings, Google Maps listing, competitive analysis, and even lead and call tracking and monitoring). No need to dig through complex reports or get a certification in analytics to understand your performance.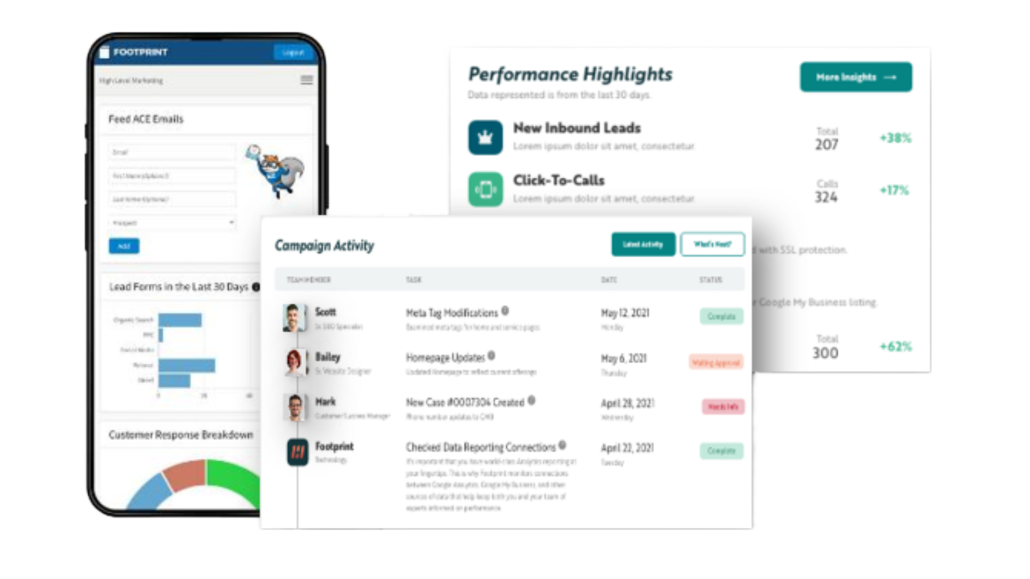 What's Holding You Back?
Now that you can see some of the advantages of High Level Marketing—what's holding you back? The following are common questions.
Do you guarantee leads? We would love to, but there are some items we can't control (how good is your product/service, your customer service, etc.). But we do the analysis up front and only work with companies where we can make a big impact—or we'll tell you we're not a good fit.
What is your typical agreement time frame? 60-90 days to get everything going. High Level has a typical 12-month agreement—since it takes time for many of the implementations and the results to bear fruit, then it goes month-to-month.
Do you work with my competitors? Yes, especially since we work in vertical markets. But there is strict confidence between companies, and we won't share results.
I've tried Digital Marketing—but it didn't work. We've serviced thousands of companies since 2009 that said the same thing. Unfortunately, the barrier to say you're an "SEO company" is low. This is also why we narrow the vertical markets we service and do a deep assessment up front…so the ROI is MUCH better than alternatives.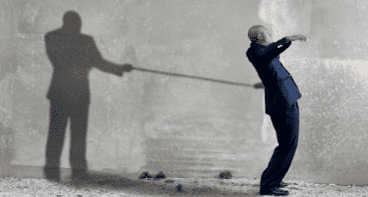 Picture This – Your Old Life
 You saw the ads and tried Wix. It was quick to set up and you thought you'd get leads—but that requires traffic, and it was dismal (not friendly to SEO), since you seldom showed up on Google. Then, it took an act of congress to cancel.
You bought off on WordPress, built cheap by a company from India. But the website was pathetically slow and then… there was the downtime–every time a plugin broke (with little to no support for days). And can you spell H.A.C.K.E.D.  Nothing that can't be rebuilt–in weeks! They didn't know how to spell SEO. So again, little traffic—and few leads.
A so-called "digital marketing agency" that said they could help—take your money that is. You saw no ROI, but they did announce a new in-house climbing rock wall in their latest newsletter (one of the few times you ever heard from them).
Life sucks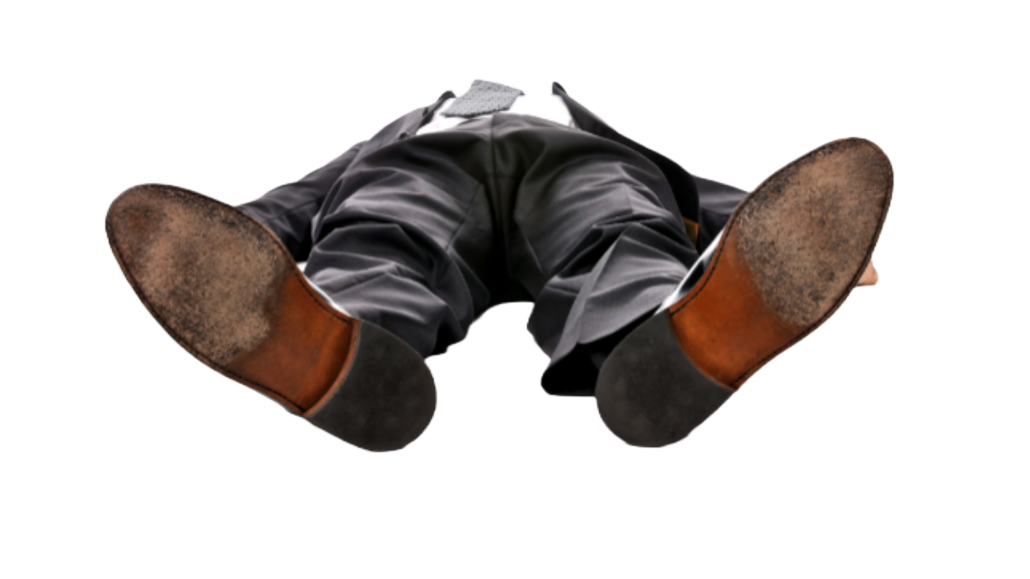 Picture This – Your New Life
This time you hired High Level Marketing to be your digital marketing agency. What a difference!
You were assigned a dedicated account manager immediately and were consulted on positioning, culture, and the competition—they learned everything. You were also introduced to the "Dashboard," and you could instantly see the status of your team, your site, your SEO, traffic, and LEADS!
And the LEADS kept increasing as the team tuned in on your business. You weren't buried in the mechanics of a website design — you had a business to run.
You were always on the top of Google (pity the other guys) and sales increased—a LOT!
Life is good!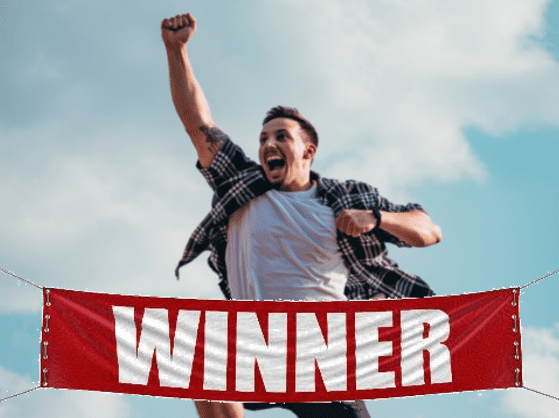 What Next?
Get a quote
Click HERE to get a gander at the FootPrint dashboard
Let's get started!
We also serve the following cities:  City1, City2, City3, City4, City5
---
Next Steps ( do NOT post the copy below on your website)
Copy this text to a page on your own site & format (remember to use H3/H4 tags for the headers since Google awards more points if it sees a keyword in a header).
If you copy the graphics, note they have alt tags with the keywords (website design, digital marketing agency, SEO company, SEO agency, digital marketing services, online marketing agency, website design services)
Change everything in RED (Change "

City

" to your city, xxx-xxx… to your phone).
Change the URL for just this page to "digital-marketing-agency-with-website-design"
Add the metatag for the description: Best digital marketing agency and SEO company with website design offering award-winning digital marketing services for small businesses
 Helpful SEO documents
High Level Marketing SEO-Kit (zip). Contains the following documents:

High Level Marketing SEO Presentation (PPT). Explains the concepts of SEO.
SEO for Resellers (Word). Contains the keywords to use for SEO and how to change your HTML to be optimized for LOCAL leads.
Internet Plan of Action (PDF). Shows all the steps to either create a website or re-vise a website.
Generic Site Plan-O-Gram (PDF). Shows the site map (Plan-o-gram) format for how a vendor site should be set up–this sample SEO page (above) is a "squeeze page" that combines many of the elements–so it pulls for local leads.
SEO Keyword Analysis – Sample (xlsx). A spreadsheet that shows how to set up your SEO research (not our category – but shows the process described in the plan of action).
Google SEO Guidelines (pdf). Basic instructions from Google that show how to optimize your website.
Q&A
Does this work?  Absolutely. One partner followed "some" of these points and only got to page three on a local search. After we helped them follow ALL the tips, they moved to the #1 position on the first page (and have never been beat).
What about local searches? Do I need to add my CITY?  Some folks have said that nobody searched for "unsubscribe in Austin, TX." It doesn't matter–Google will ask if it can use your location (usually when searching for something local (dry cleaners, local pizza, etc.) and from then on it will know where you are from and will feed results based on your location (so use your CITY!!). This will get you local leads!
Validation
Below is a screen show of one of the actual partners in the first position after following these guidelines. We typed in "Call Center Software Manchester" and they had the first position: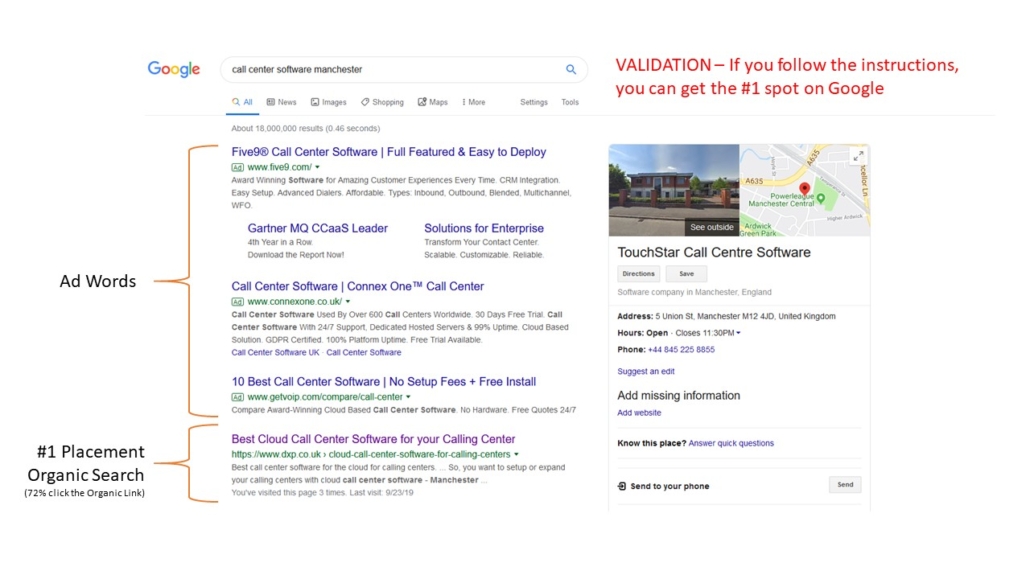 Video
This video shows you how to optimize this content on your website (it uses a few sample sites (versus our own content)–but the concepts are the same). 13-minute overview.